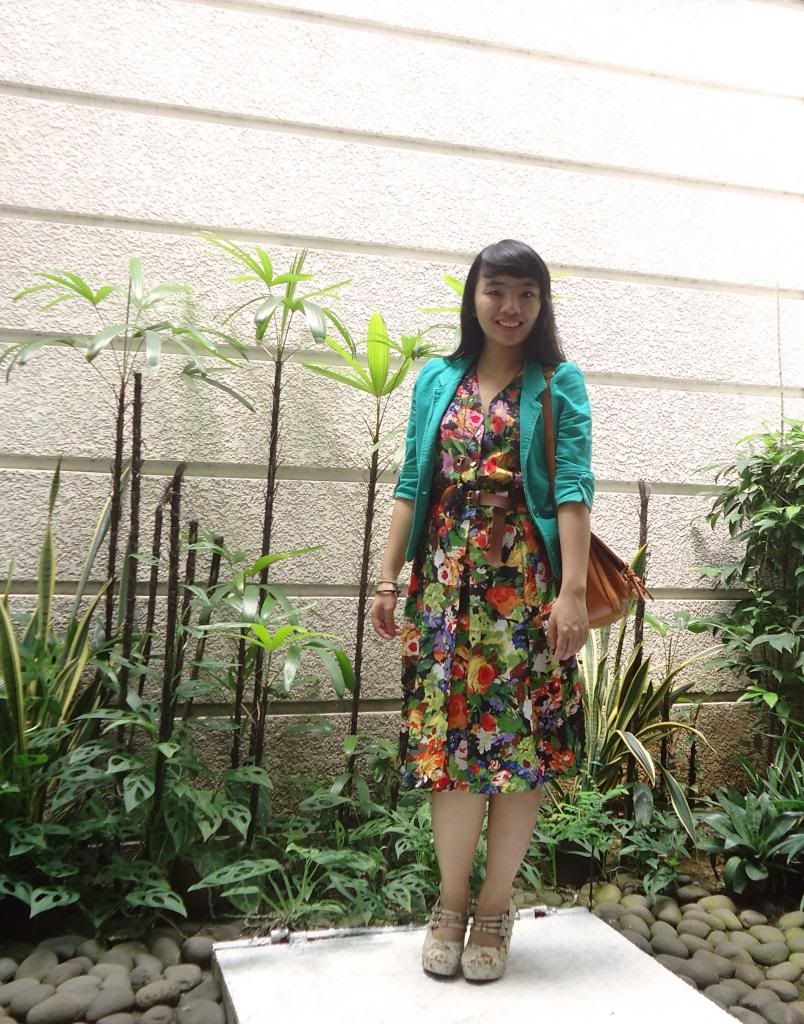 dress: facebook online shop
Wedges:
UP
Satchel Bag: Thamrin City
Okay, i think my internet connection was not good lately. I tried to post this on Sunday, but i can't.
Anyway, i like the flower pattern on this dress, but i felt weird when i wore this because i never wear the dress like this before. And maybe because i have a petite body, right? This is look too long for me, is it?
But, that's okay, heels or wedges is always safe me. I look more tall on this photo's
So, i think here is a tips for all of you who have a some body like me.
How to wear a maxi dress? Here they are!